Of boots and suits [Nexus Newsletter #123]
Hey friends,
Last week, the Nexus Pro community came together for a subject matter expert workshop hosted by Pro member Mike Brown, Co-Founder and CEO of LogCheck, a company acquired last year by Building Engines which was then acquired by JLL.
After watching it (and chatting with Mike while I was in NYC), I felt like the lessons buried in LogCheck's story should be shared more widely. They're applicable to the whole industry—even if you think maintenance is boring. Especially if you think maintenance is boring. Let's jump in.
Buildings are a system of systems just like the human body. If ventilation is the lungs, Mike likes to think of the Operations & Maintenance (O&M) staff as the immune system. Everything needs maintenance—even our digital systems... even our shiny new IoT stacks.
Bad things happen in buildings when operations teams don't do maintenance basics. A pipe freezes and destroys the floors below. A helium leak forces a hospital evacuation. These risks don't occur randomly—they're a result of doing maintenance wrong or not doing it at all.
Despite the prevalence of computerized maintenance management systems (CMMS), facilities everywhere were (and still are) using paper checklists (or nothing at all) to manage the myriad tasks required to do maintenance properly. I repeat: They had software that was purchased to replace paper checklists and they still used paper checklists.
Why? One big reason is the massive organizational gap between 'boots and suits' or 'the boiler room and the board room'. This gap is full of:
Lack of trust.
Lack of communication.
Physical distance.
Outsourcing complexities.
Erroneous assumptions that the maintenance staff will use a tool that was originally designed for accountants (to track expenses) and doesn't help do their job-to-be-done better than pen and paper.
Unrealistic expectations that the 'boots' use software that is too complicated and not mobile-friendly (and therefore couldn't even be used in the boiler room).
When the software comes from the 'suits', the 'boots' (rationally) reject the new tech and stick to what they know does the job. Or they come up with really clever workarounds that are obscured from management (due to the above gap).
So what did the LogCheck team build? They built a tool for the boiler room and not the board room. Maintenance engineers and technicians needed something simple, user-friendly, mobile, and customizable. They built a tool for that exact user persona and their existing workflows. In other words, they built tech for the human instead of expecting the human to adapt to the tech.
Here's the kicker though: they didn't build the tool for just one user persona. Just like many other types of technology in our industry, multiple stakeholders can gain from digitizing maintenance. So they used the tool to facilitate the interactions between the boots and their managers—those responsible for maintenance being done well. That's the 'Check' in LogCheck.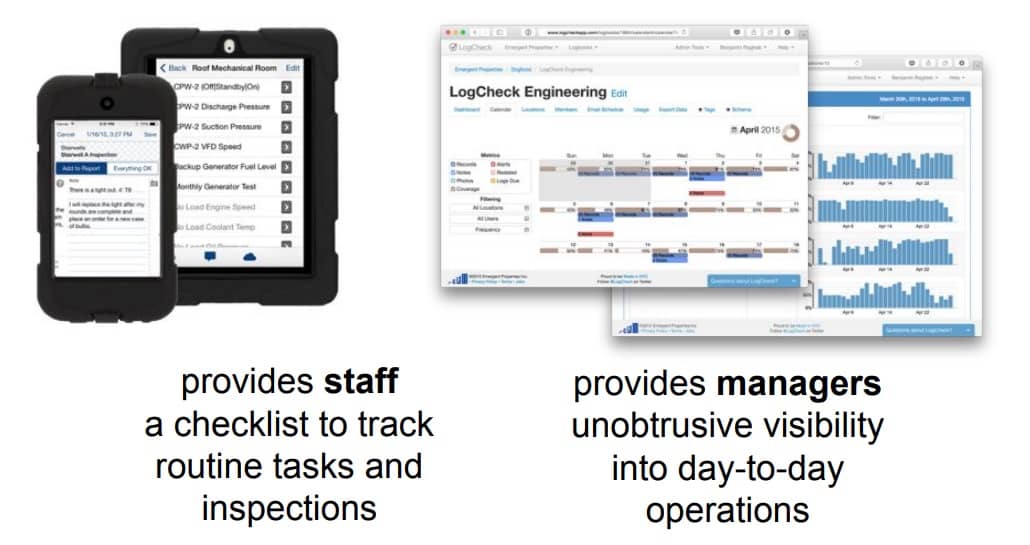 This technology design process is precisely what we preach in our Foundations course:
First, determine the job-to-be-done that you're trying to improve. That job is being done by a team of humans and existing tech.
Then determine the user persona and their exact workflow that new technology will be inserted into.
Then zoom out: what other stakeholders does this workflow affect? How can the technology engage them too?
For too long our industry has been starting with shiny new technology and expecting the humans to play nicely with it. Let's flip that around: start with the humans.
What do you think? What are some other examples of this phenomenon besides LogCheck?
Let us know on LinkedIn,
—James Dice, Founder of Nexus Labs
P.S. Pro members can get the recording of Mike's presentation here. If you're a member, you can join here to get access and future SME workshop invites.
---
✖ At the Nexus
Here's everything worth sharing from Nexus HQ this week: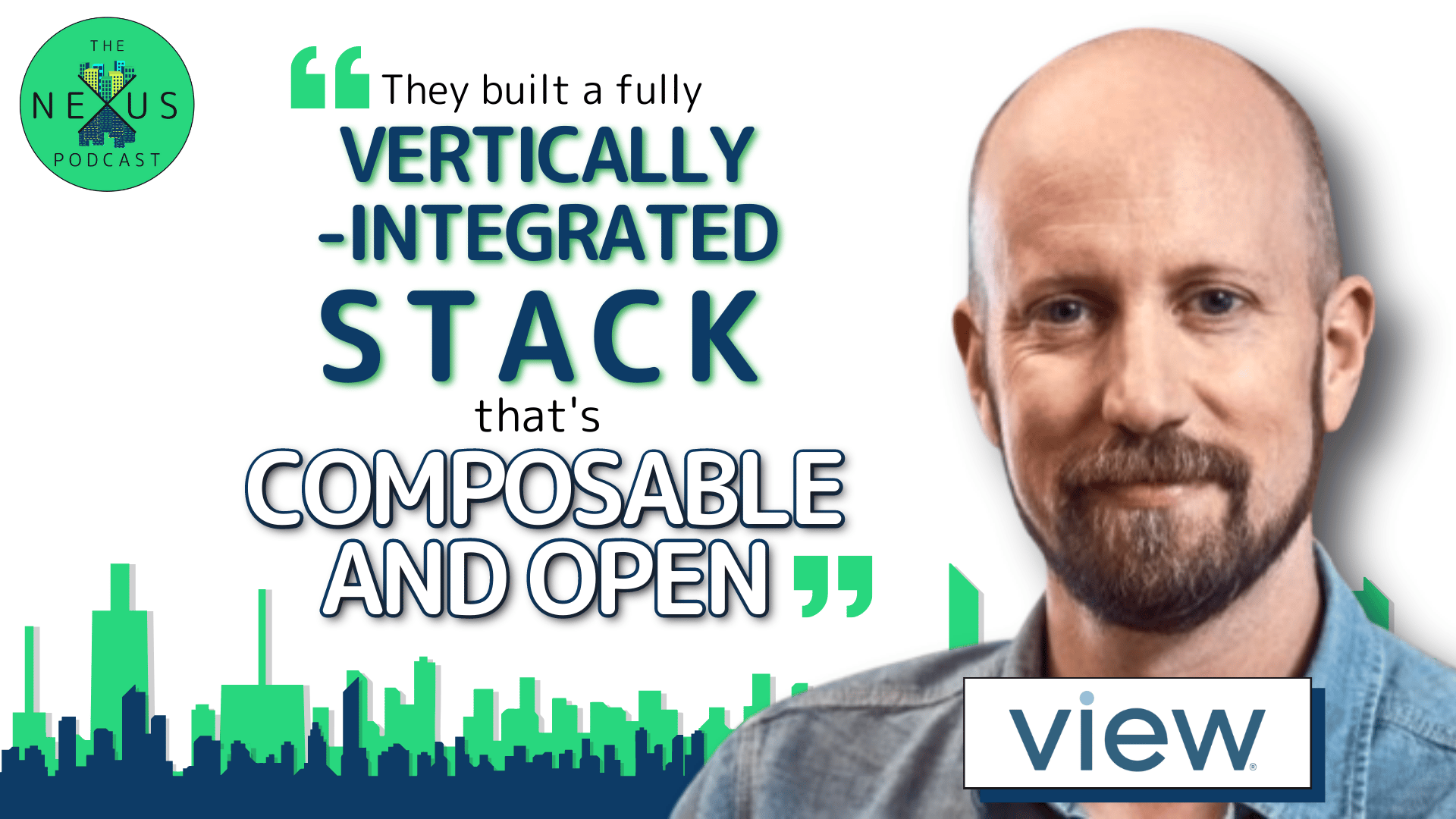 ★ PODCAST: 🎧 #096: Cory Clarke on why View assembled the full stack—View is known as a smart window company, but with their acquisition of IoTium and RXR Realty's WorxWell product last year, they're expanding into a more comprehensive full stack of offerings.
We talked about Cory's work at RXR Realty preacquisition, which was super interesting to hear about technology development from the landlord's perspective. Definitely stay tuned through to the end where we unpacked how landlord's might begin to measure occupant experience.
Then we dove into View's product strategy and how and why they're expanding beyond windows. Cory talks about how their stack is made up of open and composable parts, so we break down what that means.
---
★ MEMBERS-ONLY EVENTS THIS MONTH:
Subject Matter Expert Workshop: The co-Founders of LogCheck (acquired by Building Engines and then JLL last year), Mike Brown (Pro Member) and Ben Ragheb, shared a great presentation on building operations, the problems LogCheck solves, and their experience starting and selling the company.
Member Gathering: The panel for April's Pro Member Gathering is made up of Pro members Alec Manfre, CEO and Co-founder at Bractlet, Christopher Naismith, CEO at Audette, Matt Brown, Founder & Head of Product at Simuwatt. They will chat with the group about digitizing the decarbonization project development process.
Join Nexus Pro now to get the invites and access to the recordings.
---
★ ON LINKEDIN: They realized that they had to revamp their maintenance contracts to make use of the analytics insights...
---
★ READ OF THE WEEK:
---
👋 That's all for this week. See you next Tuesday!